UV Window Films
in London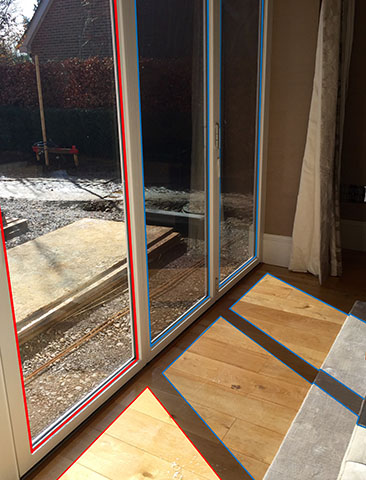 Highly Effective
and Affordable UV Window Films in London
PR Solar Window Film LTD is the premier supplier and installer of UV window film in London. We've been helping London home and business owners save money, improve safety and enhance privacy for more than 20 years. Our team of experts assess your needs and our highly trained installation techs install your UV window films quickly and with minimal disruption to your normal routine. The result is a more comfortable, more energy-efficient home or business.
Ask us a question about our UV protection window film.
How UV Window Films Work…
Sunlight is the ultimate mixed blessing. On the one hand, life would not be possible without it. On the other hand, UV rays from the sun pose a clear and present danger not only to our sensitive skin, but to our furniture, carpets, drapery, artwork, houseplants and more. Unrestricted sunlight streaming through windows in the mid-afternoon can also cause heat spikes that strain the HVAC system and make some rooms unliveable. UV window film filters out virtually all ultraviolet light and heat, saving your precious furnishings and reducing your energy bills in the process.
UV Window Film London
UV window film is the simple, affordable way to transform your London home or business into a more attractive, more comfortable and more energy-efficient place to live or work. No more running around the house or office closing blinds or curtains to try and block out the sun. No more fretting over out-of-control energy bills. UV window film is one of the most cost-effective ways available to enhance the efficiency and value of your home or business. When our installation team are finished, you'll enjoy an enhanced level of:
Energy Efficiency – UV window films eliminate heat spikes and stabilise the environment.
Safety – UV window films prevent broken windows from causing a cascade of dangerous shards.
Privacy – Window films can prevent prying eyes from prying into your personal business.
Call PR Solar Window Film LTD today to learn more about UV window film.
Why choose
PR Solar Window Film?
We are experts in UV window film installation – as our name suggests! We are a family business built on trust and reputation, doing what we say we will do to ensure our customers are completely happy. From the moment we arrive at your property in our branded vans, you will know you have made the professional choice.
These are some of the reasons why customers choose our UV window film services:

Free quotes.
We come to your property and measure up, meaning we can give you a full and accurate quote that isn't based on your own, potentially inaccurate, measurements. You will know all costs upfront, and this service is free of charge.

An all-round installation service.
The same person who measures up and provides you with your quote will also complete your installation for you. They will get to know you, what you want, and install your window film for you professionally.

15-year guarantees.
We offer the longest guarantees in the window film industry. Our guarantees will cover your products for peeling, cracking and discolouration, so you can buy from us in the knowledge that we'll sort all issues for you.

Product expertise.
We started PR Solar Window Film in 2000, so we're complete experts in our industry. What we don't know about window film isn't worth knowing. We use this knowledge to consult and advise, ensuring you will be happy with your choice.

Customer service.
We began as a small family-run business, and despite growing much bigger, we still retain our values. You'll receive a personalised, committed service from the start. Customers are impressed, and regularly recommend us.
Window film specifications
Specialist UV Control
– Clear
| Total solar energy | |
| --- | --- |
| Transmitted: | 77% |
| Reflected: | 10% |
| Absorbed: | 13% |
| Visible light transmitted: | 86% |
| Reflected: | 10% |
| Ultra-violet rejected: | <99.5% |
| Glare reduction: | 0% |
| Shading coefficient: | 0.92 |
| Total solar energy rejected: | 19% |
| Product warranty: | 10 years |
Ask our team to give you a quote for your solar window film. We are specialists in our industry and can tell you everything you need to know. Let's talk about your window film in more depth.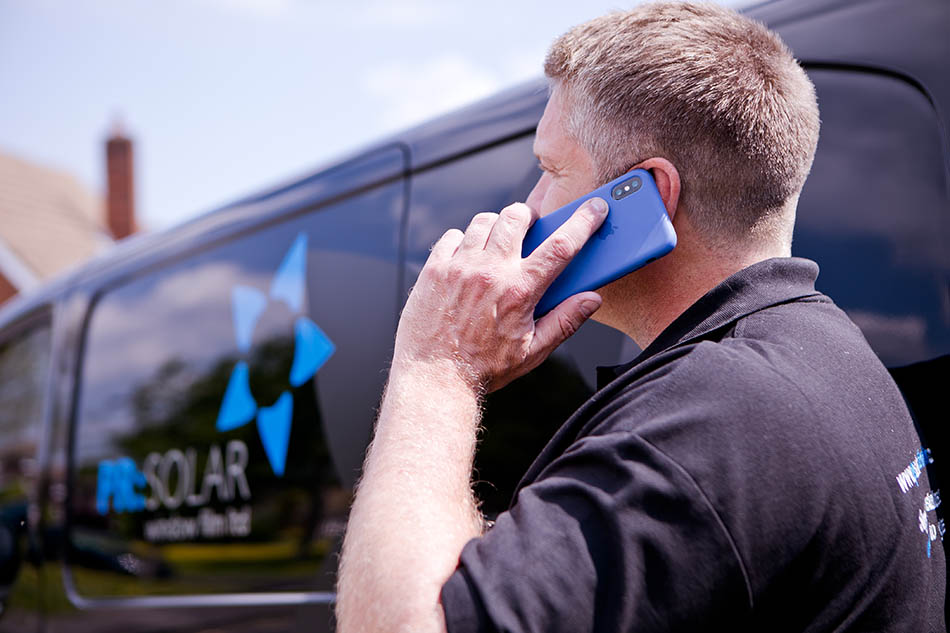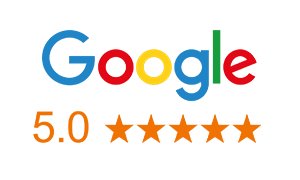 Delighted with the result, the difference was incredible! We can now enjoy our conservatory any time of the day. Great service.

gina stephens


5/26/2020

PR Solar have just applied their specialist film to our whole conservatory roof and doors, due to having to work from home because of Covid-19 Makes an amazing difference to the heat temperature and glare reduction in the room. So pleased to have found Paul and have this installed before Summer really kicks in. Cannot recommend highly enough.

Tracey Cannon


5/22/2020

Friendly reliable staff, fitted the film with efficiency, professionalism, and quality is outstanding. You can really notice a difference to the heat in the conservatory. Whilst light still comes in, the heat has been reduced dramatically so no longer feels like a sauna. We are west open facing meaning sun moves around the side of the windows then above normally trapping so much heat. In 24hrs the difference is amazing! Thanks Paul!

Emily Kennett


5/05/2020

We have used Paul and his guys to do some work for us in the past and they have always been on time, smart, good at what they do, and professional. Highly recommend both for business works and private homes- we have had experience of both!

HotTub SwimSpa


4/27/2020

Very professional, Paul explained fully about the products and price, absolutely perfect fit for my windows, I am very happy with the results. We are on street level so everyone can look in when they walk past, the net curtains hid the view and light and harboured dust, it has completely changed our living room and kitchen, to be able to look out and have the light in, from the outside it looks totally natural and people cannot see inside. Would highly recommend, clean fast, superb service.

Sarah Mantegazza


4/16/2020

Paul was very thorough, quick to respond and quick to install. Would certainly recommend him to anyone. Great customer service.

Roy Potter


3/25/2020

Paul installed window film on our bi-fold doors in our garden room, and kitchen and lounge windows. Having had skin cancer recently, I was concerned about UV and wanted to continue to enjoy our garden room without having anxiety. Skin cancers are becoming increasingly common and PR Solar Window Film is the ideal solution. It also prevents our furnishings fading! I was impressed by the installation - efficient, professional and a fantastic result! Highly recommend this service to all and everyone.

Fleur Derbyshire-Fox


3/23/2020

Paul came to see us in short notice and within 3 days we had a window film at our business premises. Very efficient. He is great at what he does and Highly recommend contacting him for Window film solutions and posters. Thank you Paul and Sarah.

Roop Sandy


2/29/2020

Nice quality finish, from the outside it gives the windows a bit of shine but doesn't look over the top, it gives the appearance of looking at an empty dark room. From the inside - you can't see it! Quick service and no mess. Great, I would recommend PR Solar to anyone wanting privacy film, our new windows now look very stylish.

Angela Spencer


1/15/2020
Delighted with the result, the difference was incredible! We can now enjoy our conservatory any time of the day. Great service.

gina stephens


5/26/2020

PR Solar have just applied their specialist film to our whole conservatory roof and doors, due to having to work from home because of Covid-19 Makes an amazing difference to the heat temperature and glare reduction in the room. So pleased to have found Paul and have this installed before Summer really kicks in. Cannot recommend highly enough.

Tracey Cannon


5/22/2020

Friendly reliable staff, fitted the film with efficiency, professionalism, and quality is outstanding. You can really notice a difference to the heat in the conservatory. Whilst light still comes in, the heat has been reduced dramatically so no longer feels like a sauna. We are west open facing meaning sun moves around the side of the windows then above normally trapping so much heat. In 24hrs the difference is amazing! Thanks Paul!

Emily Kennett


5/05/2020

We have used Paul and his guys to do some work for us in the past and they have always been on time, smart, good at what they do, and professional. Highly recommend both for business works and private homes- we have had experience of both!

HotTub SwimSpa


4/27/2020

Very professional, Paul explained fully about the products and price, absolutely perfect fit for my windows, I am very happy with the results. We are on street level so everyone can look in when they walk past, the net curtains hid the view and light and harboured dust, it has completely changed our living room and kitchen, to be able to look out and have the light in, from the outside it looks totally natural and people cannot see inside. Would highly recommend, clean fast, superb service.

Sarah Mantegazza


4/16/2020

Paul was very thorough, quick to respond and quick to install. Would certainly recommend him to anyone. Great customer service.

Roy Potter


3/25/2020

Paul installed window film on our bi-fold doors in our garden room, and kitchen and lounge windows. Having had skin cancer recently, I was concerned about UV and wanted to continue to enjoy our garden room without having anxiety. Skin cancers are becoming increasingly common and PR Solar Window Film is the ideal solution. It also prevents our furnishings fading! I was impressed by the installation - efficient, professional and a fantastic result! Highly recommend this service to all and everyone.

Fleur Derbyshire-Fox


3/23/2020

Paul came to see us in short notice and within 3 days we had a window film at our business premises. Very efficient. He is great at what he does and Highly recommend contacting him for Window film solutions and posters. Thank you Paul and Sarah.

Roop Sandy


2/29/2020

Nice quality finish, from the outside it gives the windows a bit of shine but doesn't look over the top, it gives the appearance of looking at an empty dark room. From the inside - you can't see it! Quick service and no mess. Great, I would recommend PR Solar to anyone wanting privacy film, our new windows now look very stylish.

Angela Spencer


1/15/2020

We are really pleased with the result. The film was applied very quickly and looks great. No more mouldy, insect trapping blinds! We would definitely recommend this company!

Liz Smith


11/20/2019
Window film options
for every room
Our window film supply and installation options are far reaching, and we have options for every space:
If there is anything at all you would like to know about our UV Window Films in London, our processes or our products, please just get in touch. We're a family-run business that takes a personal approach, so we'll be happy to help with your enquiries. Call 01689 854577 or email