About PR Solar
Window Film Ltd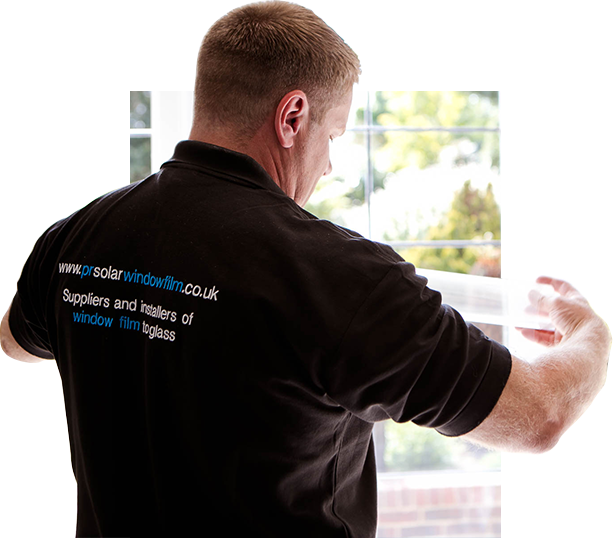 We are a leading window film supply and installation company, offering you convenient, professional solutions. With quality products, flawless application and a focus on service, we make sure every customer enjoys a straightforward journey towards better windows.
Much of our business comes from recommendations. Our customers are more than satisfied with the work we carry out for them, so they spread the word about our services.
Find out more about window film solutions for your home or business.
Call
01689 854577
, email
or fill in our form – we promise to get back to you quickly.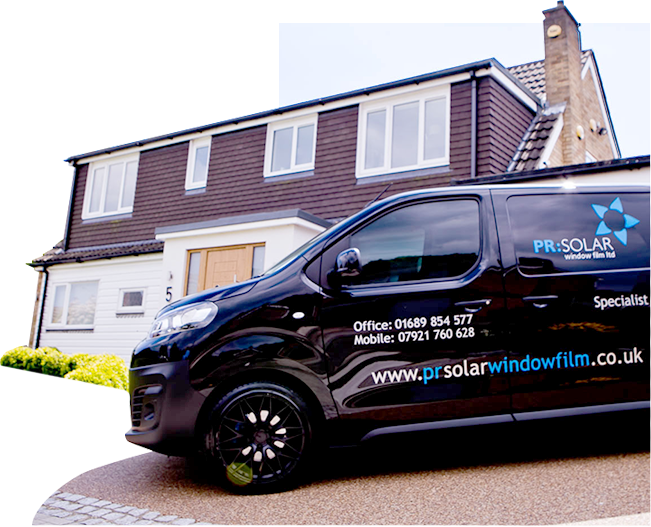 We are a family-run business with traditional values at the core of it. These include:
Providing an attentive, customer-focused service
Listening to understand the needs of each customer
Providing full, free quotes so you know all costs upfront
Giving advice, helping you to navigate the complex window film market
Working flexibly to ensure minimum disruption to you
We started out as a small family business in 2000 and we've grown a great deal since then, becoming a limited company in 2015. We still hold our family-run ethos and offer a completely personalised service, but we have a strong, efficient team behind us, helping us provide the best service possible.
Who are
our window films for?
We supply and install both residential window film and commercial window film, ensuring everybody can benefit. During our many years in the industry we have seen the difference a window film can make to properties. We want to help as many customers as possible enjoy the benefits for themselves. We have a big enough team to take on projects of any size, meaning we can cater for individual domestic windows through to large commercial properties and anything in between.
These are some of the most common scenarios we come across with our customers:
Window Film
supply and installation – a simple process
Window film installation is a simple process when you work with us. If you're tempted to buy window film online and install it yourself, we'd always encourage you to think again. It's easy to end up creating bubbling, scratches or creases when you don't have any previous installation experience. It takes professional skill and knowledge to apply a window film correctly to fully enjoy all the benefits it can bring.
We make the process as simple for you as possible – we want everyone to be able to enjoy high-quality window film solutions. We will:
Reply to queries quickly
Travel to your home or business
Listen carefully to your requirements
Answer all your questions
Measure up in full for you
Use our knowledge to make suggestions
Complete a professional installation
Give you a 10-year guarantee
If there is anything at all you would like to know about window film, our processes or our products, please just get in touch. We're a family-run business that takes a personal approach, so we'll be happy to help with your enquiries. Call 01689 854577 or email .